Leadership Assessment
Ascertaining able leadership qualities is one of the most important aspects to be considered for facilitating business efficiency enhancement. At LRCC Global, we provide dynamic leadership assessment solutions for professionals across various industry sectors. We utilize the Energy Leadership Index (E.L.I.) approach for effectively analyzing your core leadership skills and performance levels. Using this set of methods for our Miami, Florida clients helps us improve their overall perspective of leadership, so they can push towards newer heights of success.
Business owners and professionals across top leadership roles can use the E.L.I assessment as a springboard for participation in the Energy Leadership Development System. Our methods using the Energy Leadership Index (E.L.I.) assessment can accurately point out which aspects leaders need to improve upon. We focus on customizing your attitude towards every aspect of leadership to help you take better decisions. Our expertise and hands-on assessment approach can sharply enhance your command as a business leader.
In-depth Analysis of Leadership Aspects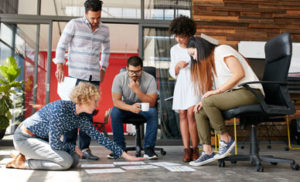 LRCC Global leadership assessment services are utilized by CEOs, CFOs, Presidents, Vice Presidents, Executive Leaders and professionals in other prominent leadership designations. We take various factors into account, including your behavior, intrinsic leadership capabilities, as well as attitudes towards different scenarios. Our leadership assessment helps business owners gain fundamental knowledge regarding the seven different energy levels with respect to leadership.
Leaders will learn regarding the benefits and drawbacks of each energy level. Our expertise will help you understand how to use each of the 7 energy levels to your distinct advantage. We perform a debriefing process to reveal the results of the E.L.I. assessment for each of our clients. You can consult with our experts to get a reality check regarding where you stand as a leader. We can guide you towards the right steps to reach optimum leadership integrity.
Custom Coaching for Enhanced Business Leadership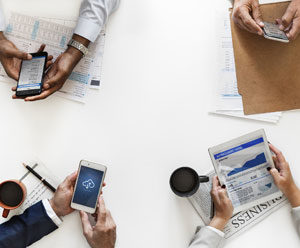 We adopt custom strategies to coach business leaders based on their E.L.I. findings. It helps us dynamically enhance their performance potential. If you are currently facing challenges in your leadership role, we are equipped with relevant solutions. Participating in the E.L.I. assessment is the very first step towards realizing your potential. Our methods can inspire you to reinvent your approach and take charge of your business with confidence. The Energy Leadership Development System will cement your skills and revitalize your leadership talents.
LRCC Global can make a marked difference for your business or career with our result-driven solutions. E.L.I. assessment provided by our team of experts has proven beneficial for a large number of businesses across diverse verticals. We prioritize each of our clients' fundamental requirements and recommend the best possible leadership improvement solutions. Our professionals are ready to guide you towards your objectives, following the results of your assessment. We can help you achieve your ambition of becoming a fluent and powerful leader for your business, department, or team.
Business owners interested in our leadership assessment program can contact us to know more