Business Developement Consulting
LRCC Global offers precise and dynamic business development consulting services to help organizations accelerate their overall potential. We use fine-tuned approaches to drive focused development of every business aspect. Miami business owners utilizing our solutions can expect pronounced improvements in regards to sales, operations and finances. Our professionals work closely with businesses to identify key growth opportunities and create actionable plans to capitalize on them. If your brand needs an invigorating touch of expertise, our solutions can help you out. We use our consultation experience and problem-solving acumen to help clients across a great variety of industry sectors.
LRCC Global business development consulting solutions can effectively re-strategize your current approach and workflow to facilitate improved capabilities. We are dedicated to conduct thorough analysis of your business organization, operational and resource-based requirements. This method helps us develop practical development roadmaps to fuel your efforts for achieving key goals. Whether you require clarity and vision regarding key business aspects, or want to push through for aggressive growth, our versatile consultants can come to your aid. If you are seeking proven solutions for business development consulting in Miami, look no further than LRCC Global.
Consulting Solutions to Facilitate Ambitious Growth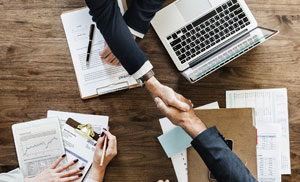 Our consulting expertise has helped many struggling business organizations bounce back and face challenges with confidence. We create and implement ambitious growth strategies to help businesses excel, regardless of the level of competition during any given time. Competitor and market analysis also helps us predict trends and recommend the best way forward for your business. At LRCC Global, we can accurately point out where your business is falling behind and how it can generate better outcomes. Our experts rarely hesitate in recommending bold courses of action necessary to meet your objectives.
Our business development consulting solutions encompass –

Analysis of market opportunities
Valuation and metric analysis
Planning and execution of projects
Strategic planning development
Gauge present sales activities
Acquisition due diligence
Process enhancement consulting
Current account maximization
Assessment of vendors
Acquiring new customers
Creating Better Outcomes with Custom Consulting Approaches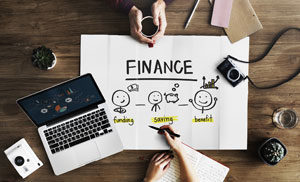 Our business development consulting services can be the difference maker for your business on its way to better productivity and revenues. We customize our solutions and approach based on the type of organization we are dealing with. Our Miami-based team of consultants carry many years of valuable experience of operating in competitive business scenarios. We are always committed to help your organization to make considerable gains in regards to sales and efficiency. Our services can also be of help if you are lacking inspiration and creative direction for growth.
Helping your brand outshine competition is a fundamental objective which drives us towards consulting excellence. We equip you with knowledge regarding skill sets which facilitate far better customer service, operational efficiency and long-term sustainability. Our solutions have helped businesses hailing from sectors like retail, telecommunications, media, hospitality, healthcare and print manufacturing.
We can take your organization to better outcomes. Get in touch with us to gain a better understanding of our business development consulting solutions.