Business Coaching
LRCC Global provides a diverse selection of business coaching services for Miami-based organizations. We are a team of International Coach Federation (ICF) certified professional coaches working with businesses of all sizes in Florida. Our objectives including coaching leaders and employees regarding ways to achieve dynamic business acceleration. We adopt a proactive approach involving close cooperation with our clients. Our coaching solutions can improve your organizational productivity, help in reducing fundamental expenses, and aid in better utilization of your resources.
Professionals coached by us can move your business towards improved bottom lines and implement expert strategies for measurable growth. LRCC Global business coaching is ideal for business owners who are seeking next-level expertise and inspiration for scaling new heights. We can give you unparalleled clarity regarding what steps to take for surpassing challenges unique to your team or organization. Whether you are looking forward to raising overall efficiency, or require qualified advice regarding specific objectives, our expert coaching can help you out. Our team of professional coaches carries considerable experience of coaching professionals from businesses across a great variety of industry verticals.
Coaching Builds People
It is no use arguing over the fact that coaching makes way for better performance. We proffer business coaching with a candid, but authorizing approach to aid business owners in improving their venture. We make companies dream and actualize bigger possibilities with the help of intentional and result-based actions. With a focussed commitment to get our clients actual results, our business coaches Miami take a detailed look into the current situation. They, then, give a tailored solution to suit your needs.
Custom Business Coaching Strategies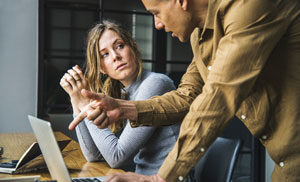 We analyze each of our clients' coaching requirements and create advanced custom coaching roadmaps. Our solutions help you amplify your most positive qualities and strengthen aspects which are your biggest weaknesses. We help you focus on your key priorities and improve your overall leadership and business management capabilities. Our Miami business coaching professionals are driven to help you grow and succeed regardless of any challenges. We equip our clients with valuable skill sets required for running their businesses better.
Our coaching strategies are flexible depending on your experience and expertise in the business world. We regularly work with aspiring entrepreneurs and even seasoned business professionals. There is always room for improvement with rising competition and an ever-changing business world. Through the combination of tried-and-tested coaching methods and our proven innovation, we upgrade the abilities of business owners and employees. Our business coaching services can help if you are facing insurmountable hurdles on the way to sustainability. We are relied upon by many Miami businesses as reliable business coaching service providers.
Business coaching is one of our key areas of expertise. You can experience several improvements with our contemporary coaching solutions including –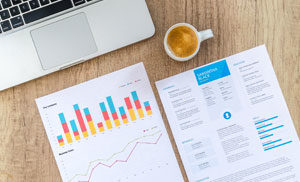 One-on-one coaching sessions from our experienced ICF certified coaches
Improved communication skills to help you raise employee participation
Comprehensive improvement of your business productivity and sustainability
Enhanced professional capabilities to help you achieve key business goals
Improved decision-making ability to facilitate business growth consistently
Enhanced team management skills and risk-taking capabilities
As certified business coaching professionals we are relied upon by professionals across various industry domains for our ingenuity. We have set the bar high for goal-driven business coaching in Miami.
If you are a business owner of a high-level employee who requires professional coaching, our team of experts can help you out. Get in touch with us and address your requirements to avail our highly effective coaching solutions.